Clarity is the new SEXY.....

Along my own journey, I'm mastering the understanding that our MIND is where everything begins.
Every choice.
Every decision.
And we can no longer take that piece of information lightly.


Curb procrastination, fulfill your goals, and amplify your individual pursuit of inner happiness and overall success.
Start the Journey to Clarity....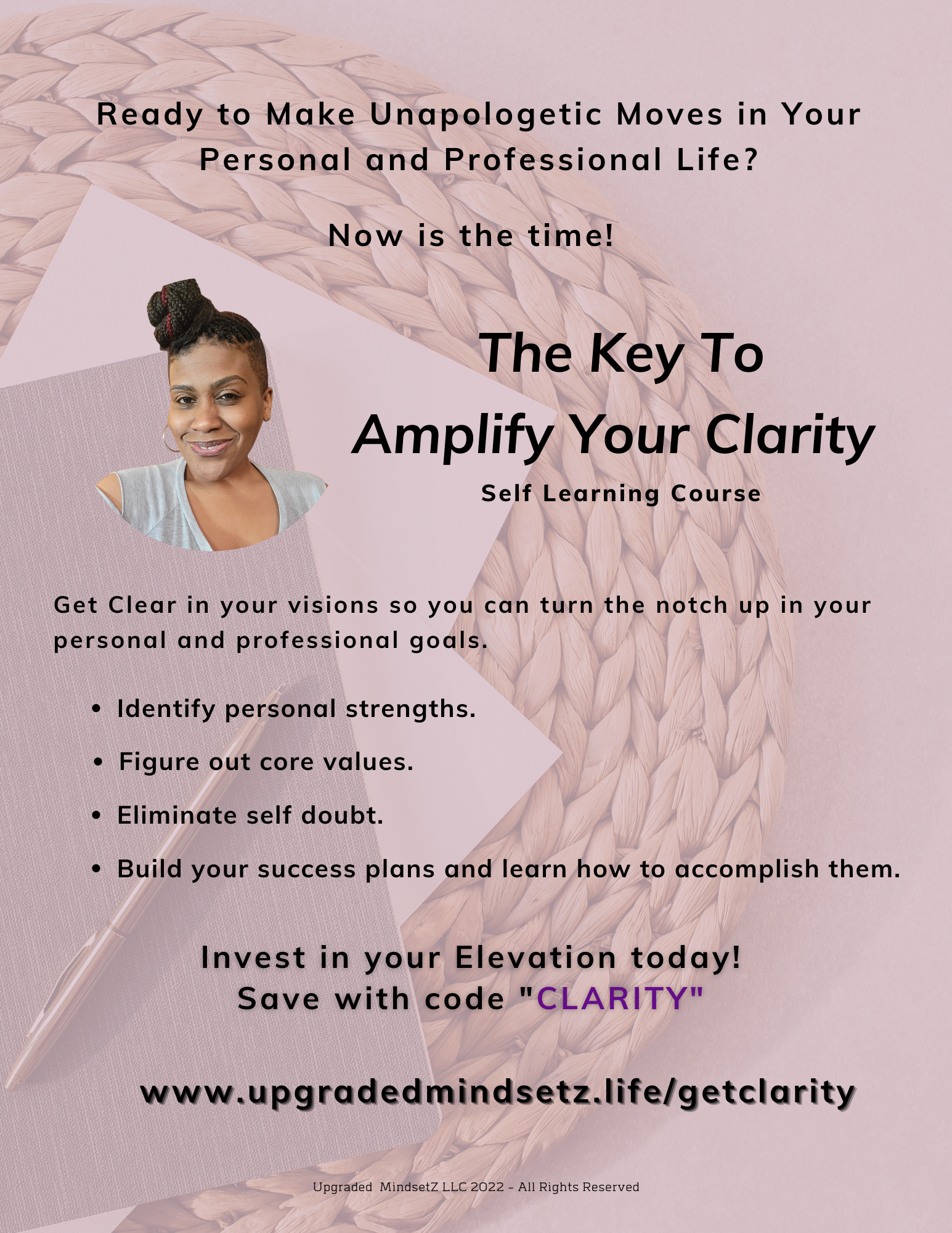 Sections
Each section has instructional/motivational videos, downloadable PDFS, empowering feedback and MORE.




Check your inbox to confirm your subscription